Need to organize your mind?
Figure it out with a framework.
A Start with a Chart® framework.
You are smart.
You are informed.
You've got all kinds of ideas in your head.
---
But, you can't seem to get them implemented.
All you need is a simple set of frameworks to organize your mind and help you take the next step.
…a Start with a Chart™!
Take a look at our frameworks on Youtube and subscribe to our Start with a Chart playlist
Community, Courses & Coaching
Want to immediately become part of our community? We meet on Facebook to share insights, encourage each other, and get live training!
Check out our Start with a Chart series of courses that provide frameworks to organize your mind. You can figure out anything with a framework!
Sign up for a 45 minute session.
We'll help you work through a problem you've got on your mind using a mind framework.
What clients say…
I came to Rebecca in a career and life crisis.
She helped me navigate my career, financials, and life choices by providing guidance, guides and frameworks. Our professional and candid discussions helped me map out my goals and work the steps toward achievement.
Before coaching, I struggled with finding my voice and my value. I highly recommend Rebecca Clark's coaching program.
D. Wood, Program Manager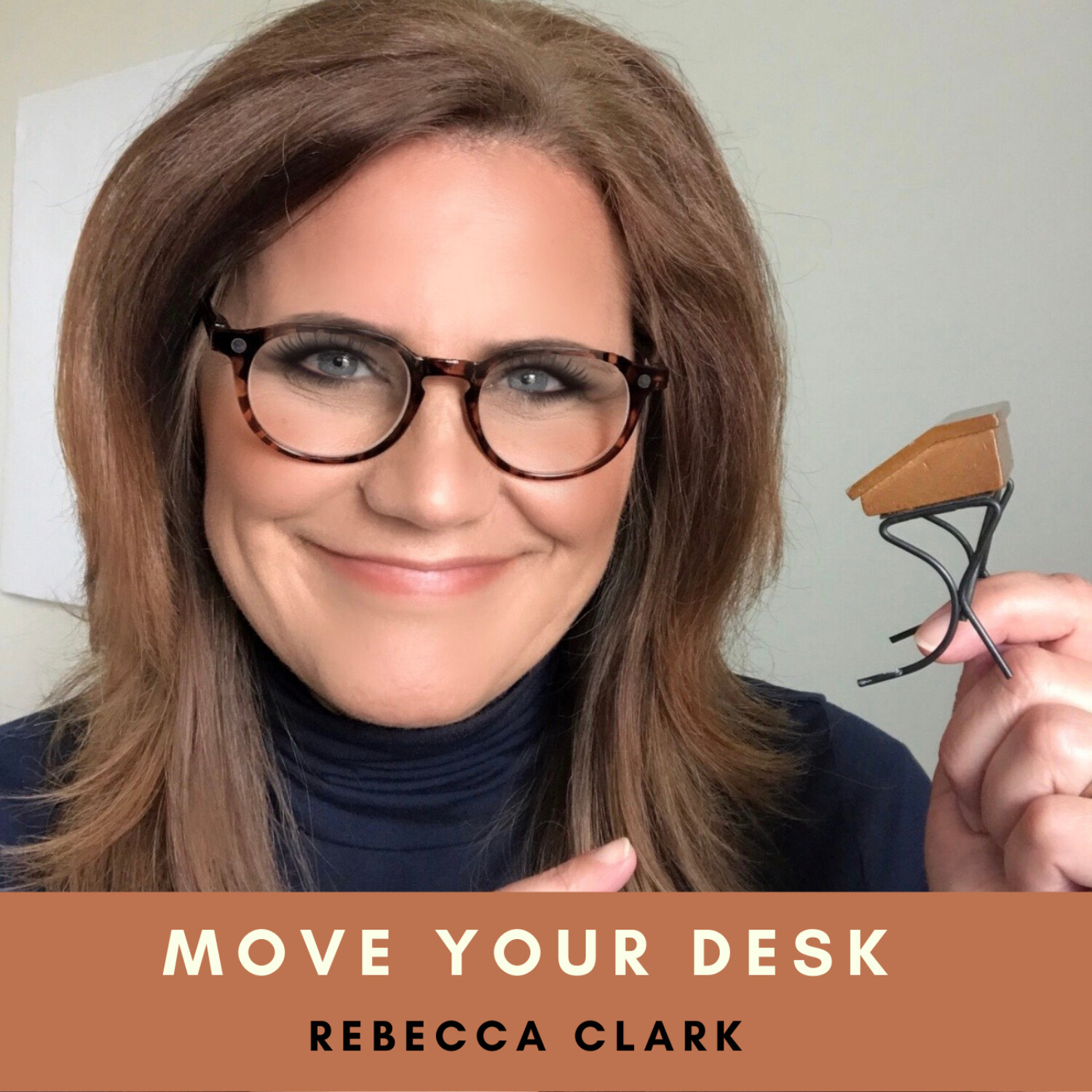 169 – Combat Brain Training – John Kennedy
–
Move Your Desk
Mindset is important to upgrading your work performance. So is time planning, and habits, and… all the things. But, what if there is a tool that will help you improve your decision-making and execution of all those great ideas you plan to do. It involves straining your brain just enough to start re-wiring it one step at a time using the insights from the world of neuroplasticity. John Kennedy came up with an elegant solution to help military personnel, athletes, business creators, neurodivergent students, and those struggling with brain trauma, depression, or just plain want to improve personal and work performance. It involves training the brain, combat style. He first created this approach for a low performing military platoon. They didn't stay low performing for long. John Kennedy shares this story, and more insights about the brain, habits, and robust stimulation in this episode. And, stay tuned for future brain training sessions where John takes us through live combat brain training. You are welcome to join again if you have joined our sessions in the past.
About Us
Start with a Chart™ is a product created by Mind Frameworks Coaching LLC.
Start with a Chart frameworks are also featured in periodic episodes on the Move Your Desk podcast.