Need to organize your mind?
Figure it out with a framework.
A Start with a Chart® framework.
You are smart.
You are informed.
You've got all kinds of ideas in your head.
---
But, you can't seem to get them implemented.
All you need is a simple set of frameworks to organize your mind and help you take the next step.
…a Start with a Chart™!
Take a look at our frameworks on Youtube and subscribe to our Start with a Chart playlist
Community, Courses & Coaching
Want to immediately become part of our community? We meet on Facebook to share insights, encourage each other, and get live training!
Check out our Start with a Chart series of courses that provide frameworks to organize your mind. You can figure out anything with a framework!
Sign up for a 45 minute session.
We'll help you work through a problem you've got on your mind using a mind framework.
What clients say…
I came to Rebecca in a career and life crisis.
She helped me navigate my career, financials, and life choices by providing guidance, guides and frameworks. Our professional and candid discussions helped me map out my goals and work the steps toward achievement.
Before coaching, I struggled with finding my voice and my value. I highly recommend Rebecca Clark's coaching program.
D. Wood, Program Manager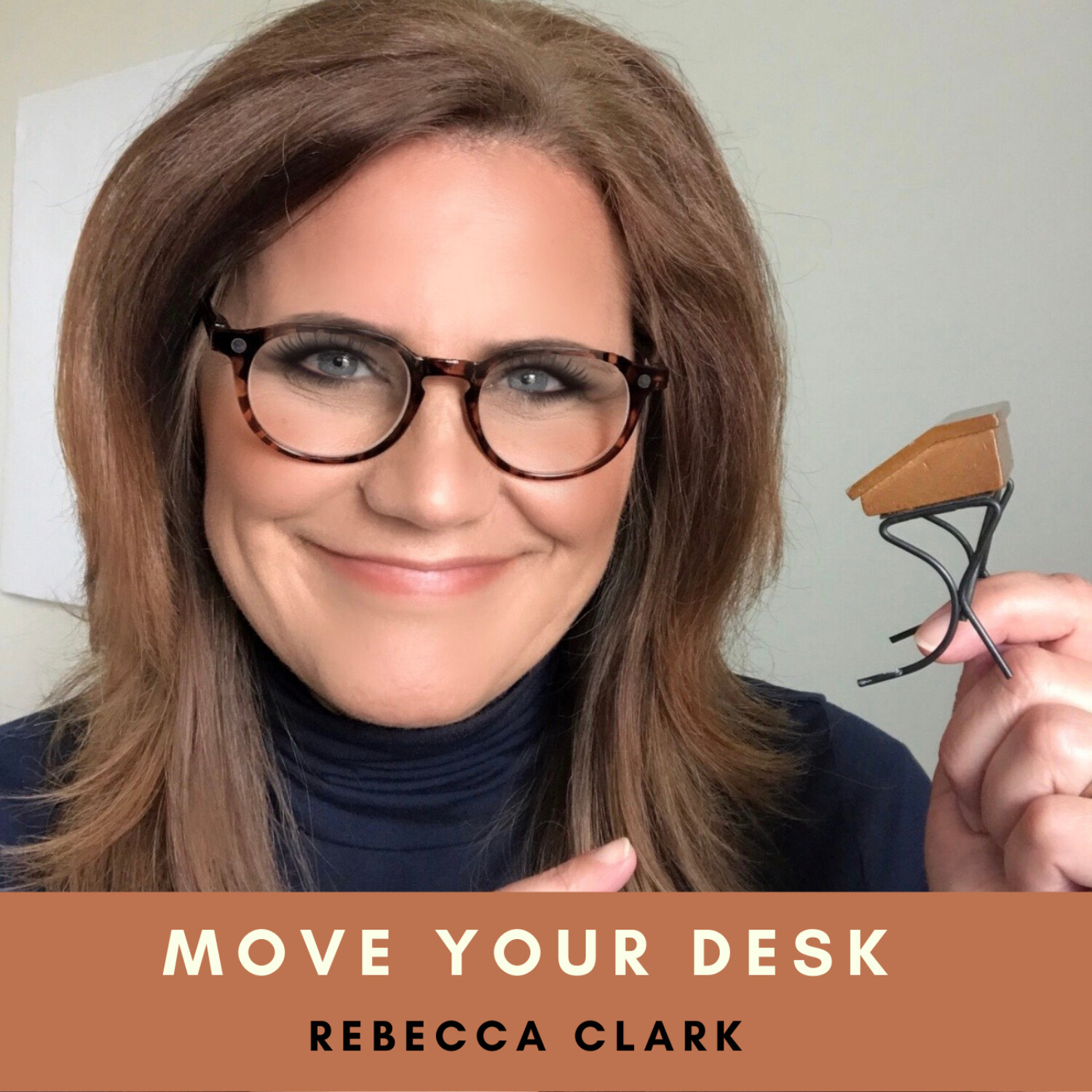 Episode 184 – Game Knows Game
–
Move Your Desk
Have you heard of The Ugly Duckling story, published by Hans Christian Andersen in 1843? It's about a duckling that looked different than the others, and was rejected by everyone in his close proximity – his mother, his siblings, and the people in the surrounding farm areas that tried to take him into their lives. But, spring came and so did second chances. He went out into the world ready to risk everything to find a way… to not be alone. In the process, the duckling finds out he has grown into a fully grown…swan. And, the other swans had no problem welcoming this bird into their flock. The recognized him as one of them in every way. Notice, the swan was always a swan. It's just the everyone around him didn't realize that's what he was, and expected him to be something else. So, he didn't measure up to the expectations of the crowd. In this case, a bunch of ducks. Ducks and swans aren't the only living beings that deal with these misconceptions of value.  Most of us experience it at one time or another in school, work, our neighborhoods, or in finding our true self. In the process, we can lose a sense of personal worth and value. We can wonder if we are on the right track as we question what we offer the world, how we offer it, and if there is really a person, a group, or a company that will recognize what we offer as valuable. If you haven't found your people just yet, keep learning and building your knowledge base. If you have, remember the experiences you had when your value wasn't recognized. It can be a journey to figure it out. Embrace all parts of it because you take all of the experiences to whatever you offer next. And, remember… You will always be an ugly duckling in some ponds. Go find your swans.
About Us
Start with a Chart™ is a product created by Mind Frameworks Coaching LLC.
Start with a Chart frameworks are also featured in periodic episodes on the Move Your Desk podcast.